The Emergent Coach Training® Program
Essentials
Welcome to the Essentials section of the Emergent Coach Training® Program.
Course Cost: $1850
Discount only $1650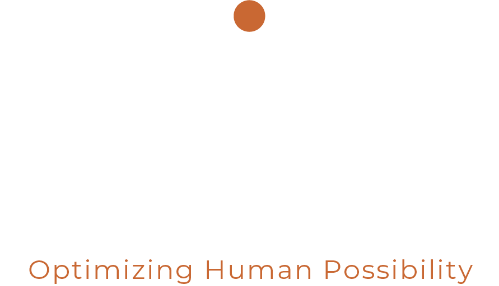 What is Emergent Coaching?
The Emergent Coach Training® program merges cutting-edge cognitive science, systems thinking, depth psychology & human development theory with ancient wisdom practices into an innovative, embodied, whole-person coaching methodology.
Essentials is an immersive basic coach training program which can be taken as a stand-alone for anyone wanting to learn the key skills of great coaching. It can also be the start point to becoming a certified Emergent Coach (ECC) for novices or for anyone who wants to refresh or upgrade their current coaching skills.
The full Emergent Coach Training program consists of 4 or 5 main sections depending upon your track:
Essentials
Pathways
Focusing
Empowerment
Fulfilment
Resources
contains important supplementary content for the program to help support the learning. To learn more about our program and how it offers a powerful new way to help others create change in their lives please
download the curriculum guide
or feel free to reach out directly to us via the Contact tab above.
See our Curriculum Guide for more details!
OCTOBER 2022
Class 1 — Sat Oct 8 | 9am Pacific/12pm Eastern

Class 2 — Sat Oct 22 | 9am Pacific/12pm Eastern

Class 3 — Sat Nov 5 | 9am Pacific/12pm Eastern

Workshop 1 — Sat Oct 15 & Sun Oct 16 | 9am PT/12pm ET

Workshop 2 — Sat Oct 29 & Sun Oct 30 | 9am PT/12pm ET
5 Modules

3 Live Classes on Zoom

2 Intensive 2-day Workshops

5 Buddy Calls

Up To 40 ICF ACSTH
Emergent Essentials
This is a 5-week intensive program designed to give participants all the key coaching skills needed to enter the other Emergent Coach Training modules. If you want to learn to coach from scratch or upgrade your skills then this is the program for you.

How Do I Join?

Please use the button above to enroll in the Emergent Coach Training® Program or click the courses page to enroll in the Complete package. There you'll also unlock any discount offers and do join us on one of our regular webinars to learn more.
Meet the instructor
Rod Francis
Rod is faculty head and creator of the Emergent Coach Training program and a founding member of InterActualizer. Alongside designing and leading professional coach training programs in Europe & the USA, culminating in the Emergent program, Rod is actively speaking, writing, coaching and leading workshops and retreats exploring human, organizational and social development, optimization and change.
What our learners have to say about us
The Emergent Coach Training has truly been a game-changer for me, both in my personal life and in my coaching. What they have done in the program is nothing short of miraculous—weaving together a magnificent tapestry of ancient wisdom and modern sciences, touching on areas as seemingly diverse—but undeniably related—as intuition, depth psychology, language, metaphor, movement, embodied cognition and somatic intelligence
.
HEATHER JUERGENSEN

Emergent Coaching is the way to go. When I started introducing the tools and skills I learned in the course in my coaching practice, my clients not only got deeper insights but also achieved them in a shorter time compared to the classic 'cognitive' approach. It reduces the amount of coaching sessions to get 'to the root of things'. So why spend hours on the gravel road, when you can directly head onto the highway?
MARTIN STORK, MBA

I am a seasoned licensed clinician and was totally satisfied with the teachings. Rod is an incredible teacher who integrates many teaching modalities to deliver the information in a way that feels seamless. I immediately was able to put the material to use and felt that what I learned in the classroom setting was transferrable to my practice. I have taken many trainings and courses and found this one to offer a clear understanding of what to expect and how to put it to use.
Isabel Adon, LCSW

Join us on August 9th, 2022 1pm ET for our next webinar with Rod Francis to explore The Emergent Coach Training program.
Get essentials and so much more as well!
Why not take a full package?
The ACC Package
A full ACC-level coach training for only
$4250
The PCC Package
Our most complete training program for only
$7450
Created with